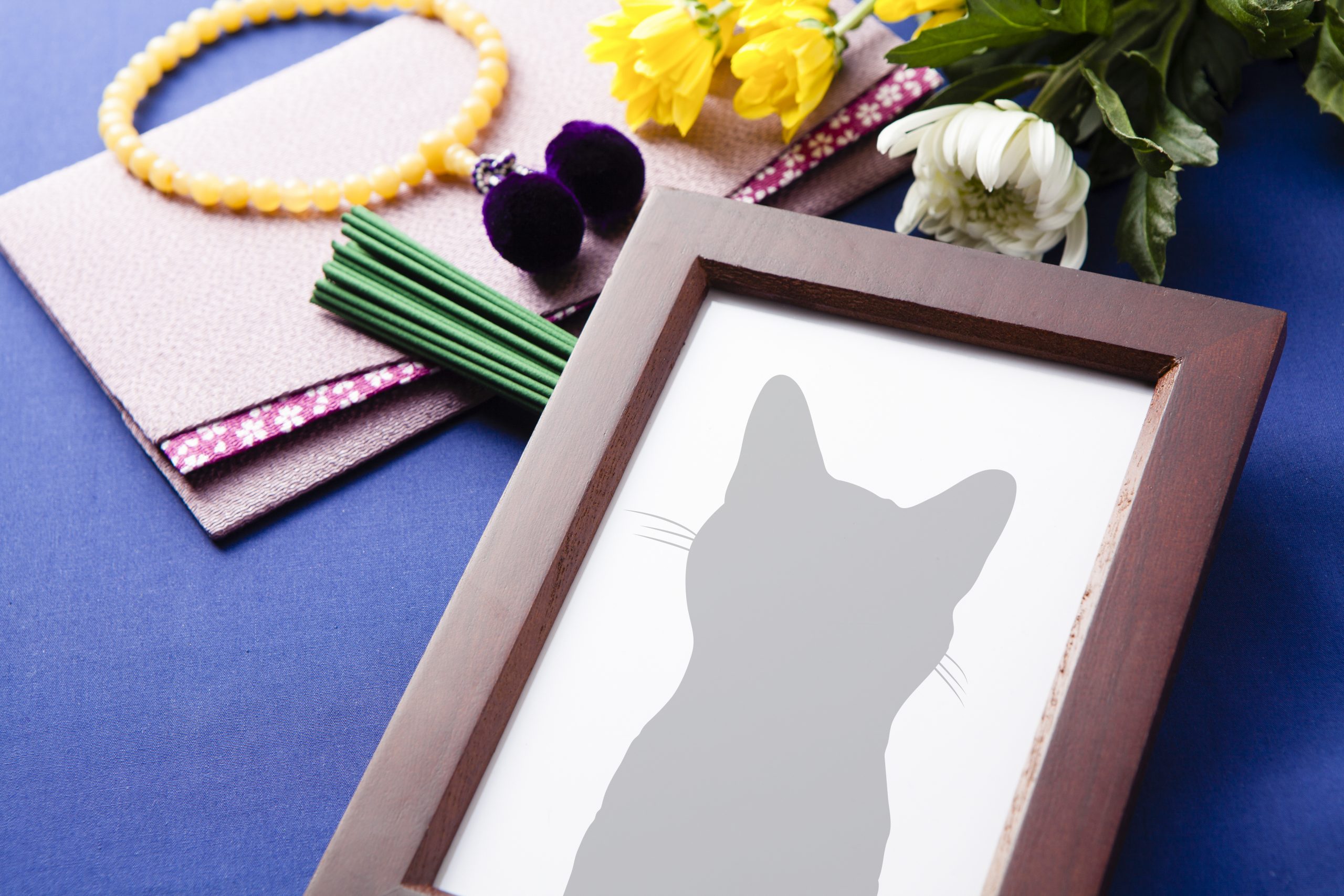 Our cats are part of our family, and losing them can be heartbreaking. You may even begin to grieve once you make the difficult decision to euthanize.
Please talk with your veterinarian if you need assistance processing the grief. It is important to remember that grief is a normal process that comes with all of the emotions associated with death.
Do not be embarrassed by your emotions. Consider taking one or all of the following steps after your cat passes away to help you cope in this difficult time.
Remembering and Honoring Your Cat
There is no correct or incorrect way to remember or honor a beloved cat. Many people choose to remember their cat with physical memorials or jewelry. Others consider charitable donations or gifts in their cat's name. Embracing any of these options can offer a significant step toward closure and offer some solace.
If you wish to create a physical memorial, consider the following:
Services that can create jewelry with your cat's whiskers.
Necklaces or bracelets with beads that reflect your cat's fur coat and eye color.
A lock of fur in a small glass vial or holiday decoration.
A keepsake box with a photo and favorite toy.
For non-physical memorials, consider the following:
Donating your cat to science and education facilities. Your veterinarian may have information, as well as access to these facilities.
Making a donation to a local research organization, shelter, or Good Samaritan fund in your cat's name.
Arranging a memorial service at a local pet funeral home.
Resources to Help You Cope with Grief
There are many books that address the grief of losing a beloved pet, written for different age levels. These could help you and other members of your family cope with the loss of your cat. Consider the following:
Meng, Cece, and Jago. Always Remember. Illustrated, Philomel Books, 2016.
Poll, Van Wendy. Healing A Child's Pet Loss Grief: A Guide for Parents. Center for Pet Loss Grief, LLC, 2016.
Potter, Shirl, and Koss, George. Death of a Pet: Answers to Questions for Children and Animal Lovers of All Ages. Guideline Publications, 1991.
Rigabar, Barbara Bareis, and Chris Sharp. A Rainbow Bridge for Gus: A Story about the Loss of a Pet. Barb Rigabar, 2014.
Rylant, Cynthia. Cat Heaven. Illustrated, Blue Sky Press, 1997.
Tousley, Marty. Children and Pet Loss: A Guide for Helping. 1st ed., Our Pals Pub, 1996.
More Resources
There are other effective options available to help you cope with grief. Several national organizations offer grief counseling resources and services, including the following:
Lap of Love: Pet Loss and Bereavement Resource Line
Call 855-351-LOVE (5683) Monday – Friday. This is a complimentary national hotline available to those who are anticipating or grieving the loss of their cat.
AVMA Compiled Pet Loss Support Grief Counseling
The Association for Pet Loss and Bereavement